News — Is biltong gesond?
• biltong • biltong gesond • dried meat • gedroogde vleis • geprosesseerde vleis • Is biltong gesond? • processed meat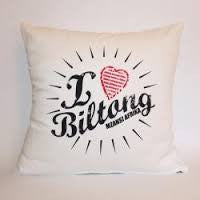 In 'n Health 24 artikel van 27 Oktober 2015 het die volgende verskyn:   UPDATED 27 OCTOBER 2015 Too much biltong, sausages and bacon causes cancer The WHO has released a report stating that regularly eating processed foods such as sausages, bacon and even biltong ups the risk of bowel cancer. It also warned against too much red meat. - http://www.health24.com/Medical/Cancer/Cancer-and-your-diet/Its-a-fact-too-much-biltong-sausages-and-bacon-cause-cancer-20151026 Met ander woorde hulle klassifiseer biltong as geprosesseerde vleis, maar biltong is eintlik gedroogde vleis en word NIE geprosesseer NIE! Die definisie van biltong volgens Wikipedia is: Biltong is a variety of dried meat that originated in South Africa. Various types of meat...