• biltong • biltong gesond • dried meat • gedroogde vleis • geprosesseerde vleis • Is biltong gesond? • processed meat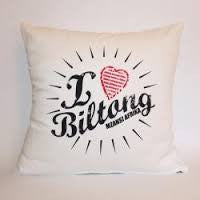 In 'n Health 24 artikel van 27 Oktober 2015 het die volgende verskyn:   UPDATED 27 OCTOBER 2015 Too much biltong, sausages and bacon causes cancer The WHO has released a report stating that regularly eating processed foods such as sausages, bacon and even biltong ups the risk of bowel cancer. It also warned against too much red meat. - http://www.health24.com/Medical/Cancer/Cancer-and-your-diet/Its-a-fact-too-much-biltong-sausages-and-bacon-cause-cancer-20151026 Met ander woorde hulle klassifiseer biltong as geprosesseerde vleis, maar biltong is eintlik gedroogde vleis en word NIE geprosesseer NIE! Die definisie van biltong volgens Wikipedia is: Biltong is a variety of dried meat that originated in South Africa. Various types of meat...
---
• biltong • biltong gesond • peusel happies
Ons is almal baie lief vir eet.  Of ons nou rustig by die huis sit of op kantoor swoeg om deur die dag te kom – 'n lekker eetdingetjie is altyd welkom en die blote gedagte aan iets te ete laat gewoonlik sommer ons monde water. Die probleem is dat die meeste peuselhappies ongesond is en niks goeds voorspel vir ons gewig nie.  Maar ons hier by Claasens Designs het die ideale oplossing: Peusel aan biltong!  Biltong is hoog in proteïen, yster en kreatien en bevat geen suiker en ander bymiddels nie.  Dit is laag in koolhidrate en is daarom...